Dave Hall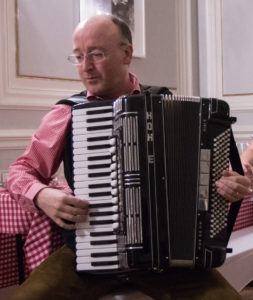 The talented Dave Hall is part of our Spring Fling teaching team!
Dave danced and played music from an early age encouraged by his parents, both of whom danced and played. As a child he competed in Highland Dancing competitions and got interested in the lively Scottish Country Dancing scene in Manchester in his teens. He formed his own Scottish Country Dance Band in 1983, aged 15.
Dave got his RSCDS Teaching Certificate in 1993 and was recently granted Life Membership of the British Association of Teachers of Dancing (BATD) after over 25 years connection with them. He taught the London Branch Demonstration from 1998 to 2003, and has taught and played at the Society's Summer and Winter Schools. Dave has enjoyed meeting dancers from around the world as fellow dancer, teacher, musician and keen traveller.
Music and dancing remain at the core of his hobbies, providing exercise, opportunities to meet folk and an array of lifelong friends. While technique and improving standards is a great interest of Dave's, it is still the thrill of moving as a group of people to music with great lift and verve that keeps him involved with the Scottish dance scene.
Away from Scottish dancing and music, Dave enjoys walking in the hills, cycling around Austria, where he now works and lives with his wife and two daughters. Professionally, Dave is a scientist now working for the UK Diplomatic Service as British Ambassador to the International Atomic Energy Agency in Vienna.
Lindsey Ibbotson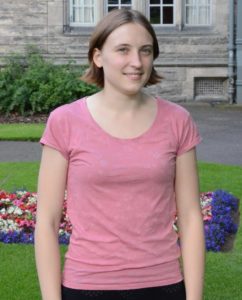 We are absolutely delighted to be having Lindsey Ibbotson as one of our Spring Fling teachers!
Lindsey began dancing as a child in Bournemouth in the UK, encouraged by her Mum and Gran who also dance. She then continued at university in Oxford, where she met her husband Tom, and in Cambridge where they now live.
She gained her teaching certificate at St Andrews in 2009 but spent the next few years primarily playing fiddle for classes and social events. More recently she has rediscovered teaching and taught at day schools across England, at the Spring School in Russia, and at the RSCDS Summer and Winter Schools.
Having been to many Spring Flings as a dancer and musician, Lindsey is very excited to be teaching in Paris this year – and to be bringing her baby daughter Robyn to her first Spring Fling!
Ramona Zohm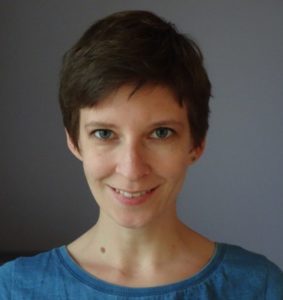 We are lucky to have Ramona Zohm as one of our Spring Fling teachers!
Ramona first came across Scottish country dancing through a small university dance group in northern Germany. She soon began to travel to evening dances and to events all over Germany to take classes with various teachers.
After moving to Munich and joining the Munich Scottish Association, she became involved in the organization of the club and started teaching SCD herself.
Ramona passed her RSCDS teaching certificate in 2015 and has taught weekly classes, day- and weekend schools in Germany and Europe ever since.
She continuously attends classes all over Europe and has participated in the Newcastle Festival many times as a dancer and trainer in the Germany team.
Adam Hughes (American contra)